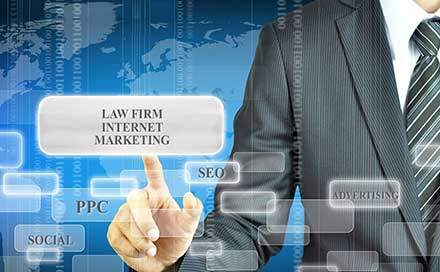 At Marketing on the Web, we help great lawyers and law firms look their best online, and position them in front of the people who need their help every day.
We specialize in Internet Marketing for Law Firms, including local and Organic SEO, Paid Search Marketing, Social Media Advertising, and Content Marketing.
We've been helping lawyers sign more cases since 2009.
We have a proven track record bringing prospects to law firm's sites.
We love what we do and hate losing.
We make it our business to help your law firm succeed online.
We Know Online Marketing for Lawyers
With over 25 years of experience with some of the top law firms in Alabama, we know how to take your digital marketing campaigns to the next level. We position your company so your website is visited by potential clients. We make it our business to help your law firm succeed online.
Our passion is using the power of the Internet to build and grow your legal business.
We'll create and manage an online marketing strategy that fits your needs and budget. We have a proven track record of results for law firms and attorneys.
Law Firm SEO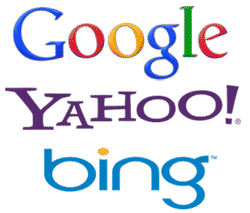 If your business doesn't show up in the search results on Google and other search engines, you're losing business to your competition.
We are law firm SEO experts who will increase your visibility online.
We create pertinent legal content, build quality links, put you in relevant directories, and make sure your business is highlighted on relevant websites across the web. Our goal is to drive more relevant traffic to your website, which will turn into leads!
Local SEO Services
For many legal service providers a large portion of business comes from local clients. That's why it's increasingly important to show up in Google's local map or "local stack" searches.
For these law firms, we optimize your website and Google Business page so they appear prominently in the local search results. We also make sure you are listed in the most important local directories like Yelp, and Yahoo Local, Google, and Bing Places, which drive local leads for your firm.
Pay Per Click Marketing
Legal internet marketing is competitive and requires every advantage to grow your client base. In addition to SEO, law firms should use paid (pay-per-click or PPC) advertising to draw additional prospects to your site. Marketing on the Web designs and manages effective PPC campaigns to target searcher intent to generate the most relevant, qualified clicks to your site every day
Law Firm Social Media Marketing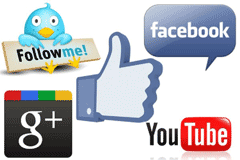 If your firm doesn't have a social media presence you're losing out to your competition. Studies have shown that many people spend more time on sites like YouTube, Facebook and Instagram than they do watching television. By implementing a Social Media Marketing campaign, we make sure your firm is tapping into to those social platforms to grow your business.
If you are trying to grow your business, generate more leads, and convert more of those leads into sales – Contact Us Today!