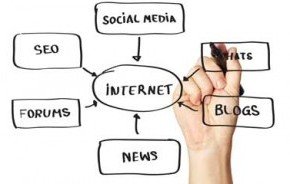 Marketing on the Web provides a range of marketing services to improve the visibility of your business's website in the search results.
Our focus is on improving visibility and traffic to your website.
Market Research
We evaluate your website and those of competitors for structure and content then create detailed report including best practice recommendations to for how structure and organized your website for the best results in search.
We recommend this step when business are considering a new website or the redesign of larger websites. See Website Audit
Website optimization
Like polishing a resume, this process improves the way your website presents your products and services to search engines.
This is a one-time step we recommend for all websites. See Site Optimization
Site Promotion
We work to promote your products and service on other websites. Often referred to as Search Engine Optimization (SEO), this is not a once and done process, but like a fitness program, works to over time to improve recognition for your company's offerings.
This is a long terms strategy that essential for almost any business in highly competitive markets.
See Website Promotion
Advertising
The only way to provide immediate visibility in the search results is to advertise. We manage paid ad campaigns on many platforms including Google, Bing, Yahoo, YouTube, LinkedIn, Instagram and Facebook.
We recommend this for almost any business that depends on website traffic for new business.
See Internet Advertising
Social Media
When it comes to making purchase decisions, people are more likely to trust the reviews and information found on Social Media sites more than traditional media's commercials, making Social Media a powerful marketing tool.
Website design
While we don't design websites, we partner with the top web designers in Huntsville to ensure that your website will not only represent your company well, but will also perform in the search results.
See our list of Website Designers
Budgets
We offer a range of services and we'll work with you to determine how aggressive you want to be and what your budget will allow. While one size doesn't fit all, customers typically spend between $1,000 and $1,500 a month.