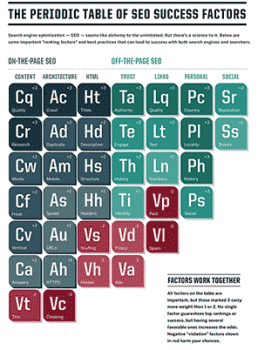 Search Engine Optimization or SEO refers to the process of optimizing your website so that it will rank higher in natural (organic) search results. When someone types in a phrase that relates to your service or product, you want your website to appear (rank) as high on the first page of the search results as possible.
Search engines have a set of rules they use to determine the relevance of your content with regard to a search phrase. Google evaluates over 200 factors in this process. This set of rules (or algorithm) isn't published and is subject to constant tweaking. Ultimately, there are thousands of details involved in optimizing a site. Only someone who does this on a daily basis is able to recognize and take advantage of the myriad details that can increase a site's ranking.
"When the National Children's Advocacy Center launched our new website in September of 2011, search engine optimization work done by Marketing on the Web expanded our organization's visibility online and helped increase visitor traffic to our website." – P. Jones, Training Program Manager
It is easy to think that "if a little is good, a lot is better." In reality, however, it is easy to over-optimize a site. Thousands of website owners had an unpleasant surprise in 2003 and again in 2011, when Google modified its rules to weed out over-optimized websites. The result was a large number of websites being relegated to obscurity.
Do you need help with SEO Services?
Marketing on the Web provides Search Engine Optimization (SEO) services to the Huntsville Alabama area. If you want to optimize your website for search – Contact us!